Pet Portraits
Ok, I am a bit biased ... this gorgeous creature is my English Springer Spaniel Buster. This is a large portrait, 24" x 24" oil on canvas. If you would like an oil painting of your furry friend please contact me so that we can discuss your requirements. Prices start at £200 ... a painting as large as this one is £500. Watercolour paintings or pencil or crayon sketches start at £80. Oil paintings are unframed, although you have a choice of normal canvas (for framing) or box canvas (does not need framing). Watercolour paintings and sketches are mounted, backed and wrapped.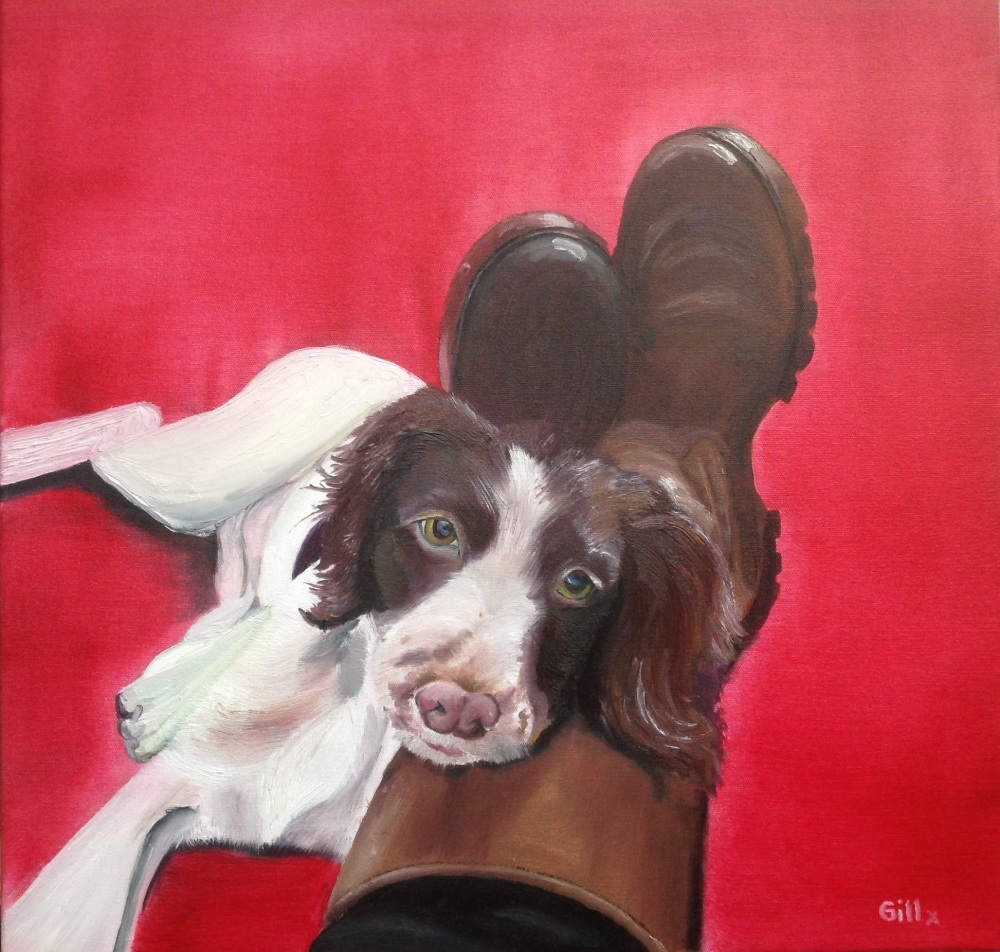 Please meet "Lily" ... I met Lily after I did this painting and she proved to be even lovelier than her photo suggested! The quality of the photo you submit for a portrait is very important, I need to be able to see your pet's features clearly and to get some idea of what it is you want me to capture about your pet. The photographs I received of gorgeous Lily were perfect which enabled me to produce this painting which has since been reproduced on tea towels for her owners as a lovely way of sharing this portrait. This a a watercolour painting.

Here is Buster again but this time using pencil crayon.

Freddie here is portrayed using pencil crayon.

And this beautiful Collie is drawn in graphite pencil ...

And the handsome, most gorgeous GT in crayon ...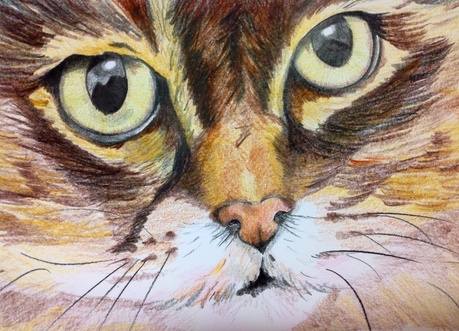 Please contact The Art of Backyard Bunnies for details.